Quarterly financial reports, including Council expenses, released
Receipt of expenditure report marks improved financial transparency at City Hall
NEWS RELEASE - Distributed August 24, 2016 11:30 AM
Summary
During its August 22 Committee of the Whole Meeting, Council received a break down of quarterly financial reports which, in addition to updates on operating results, capital project results, single tender submissions, direct awards and bylaw amendments to the City's Financial Plan, also included the addition of a new report detailing quarterly information on Council expenditures. The added report is the outcome of policy changes introduced earlier this year when Council approved its Spending and Amenities Policy.
Link to Strategic Plan: Governance Renewal - this priority guides Council and staff in renewing the City's capacity to effectively and efficiently serve the residents of our community.
Key Points
The City of Nanaimo's quarterly reporting of expenditures is carried out in accordance with several individual policies and bylaws that are intend to provide a transparent and regularly released record of City expenses.
The Council expenditure report released Monday was triggered by Council's Spending and Amenities Policy which establishes governance and control parameters regarding expenditure for and by elected officials.
The introduction of quarterly operating and capital reports began in 2015 as a recommendation of 2013 Watson Governance Report.
Reports concerning purchasing decisions are provided quarterly in accordance with the Purchasing Powers Delegation Bylaw.
Quotes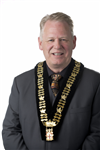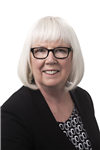 -30-
Contact:
Victor Mema
Chief Financial Officer
City of Nanaimo
250-755-4431