Testing! City of Nanaimo sending out test alert
Second annual test alert takes place October 28, 2021
NEWS RELEASE - Distributed October 21, 2021 11:00 AM
Summary
To cap off its second annual Emergency Preparedness month, the City of Nanaimo will be sending a test alert through its emergency notification system, Voyent Alert! On October 28 at 10:15 a.m., registered users will receive a test alert via SMS text, phone call, email or as a notification through the app, depending on what type of messaging each individual has registered for.
Registration for the Voyent Alert system has surpassed 12,000 subscribers. The City wants to see that number grow. In the event of an emergency, such as an earthquake, this alert system will be a vital way of alerting and updating the public.
Voyent Alert! uses modern technology to be as flexible and customizable as possible. Notifications can be localized and sent to residents in an area as small as a city block, to any size of neighbourhood or to the entire City of Nanaimo. Users can register to receive alerts about as many different locations in Nanaimo as they want to, and by selecting optional GPS tracking, can receive alerts based on their current location within Nanaimo when the messages are pushed out. Please note: Voyent Alert! does not track and keep records of a subscriber's GPS location at any time accept to push out an alert.
If a critical incident notification is pushed out, the message will include need-to-know details, including a very brief overview of the incident and instructions if any action is required. Action instructions in extreme situations may include evacuation details, lock-down instructions, or avoid-the-area direction.
To prepare for the test, residents who have already registered for the Voyent Alert! app may need to check a couple of things. Make sure push notifications are turned on for the app. Also, given the app hasn't been in use for some time, iPhones and Android devices may have off-loaded it or put it in deep sleep. An instructional video from Voyent Alert! on how to check for this is included in the online version of this news release. For more information on using the app, visit Voyent Alert's community support page.
All residents and visitors to the City of Nanaimo are encouraged to look at the Voyent Alert! program and sign-up for free. It's a simple process and it's anonymous! Visit www.nanaimo.ca/goto/alerts for more details, and download the Voyent Alert! app from GooglePlay or Apple's App Store.
Link to Strategic Plan: Encouraging our community to subscribe to our emergency alert notification system supports a safer and more livable community.
Key Points
The City of Nanaimo will be sending a test alert on October 28 at 10:15 a.m. through its emergency notification system, Voyent Alert!
Residents can register for the service by downloading the Voyent Alert! app, visiting www.nanaimo.ca/goto/alerts or calling Public Works at 250-758-5222.
Quotes
Quick Facts
When using the Voyent Alert! app, please click 'allow' when asked about push notifications if you would like the messages to appear on your phone when the app is not otherwise open on your screen.
Want to be notified in more than one way? Simply register each method - phone call, sms text, email or push notification through the app. The Voyent Alert! app is available on both the Apple App Store and GooglePlay.
In the future, the City may occasionally push out non-emergency notifications to app, email and sms text subscribers with notifications such as weather advisories, street cleaning or more. These notifications are optional during the registration process, and will look different than an emergency or critical incident notification.
Videos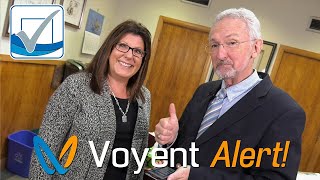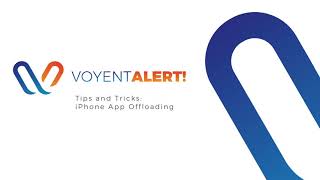 -30-
Contact:
For media enquiries, please contact
Communications
City of Nanaimo
250-754-4251