Public Works awarded for Outstanding Efforts during National Public Works Week
NEWS RELEASE - Distributed December 5, 2018 10:30 AM
The City of Nanaimo was pleased to be presented with a National Public Works Week award from the Canadian Public Works Association (CPWA) during the Monday night Council Meeting on December 3, 2018. The award for a community of 30,000 to 99,999 was given to the City for events held promoting public works during the 2018 National Public Works Week. The CPWA made the official announcement on August 27, 2018.
"Our whole department is honoured and excited to receive this recognition," said Bill Sims, Director of Engineering and Public Works, "We are grateful to Canadian Public Works Association and the selection committee for recognizing the hard work of a whole crew of people. The team unity that developed in planning and execution of Public Works Week was at the root of the week's success. The women and men of Engineering & Public Works are passionate about serving their community - and are proud to demonstrate how they do so."
"CPWA is honoured to recognize the City of Nanaimo's efforts to celebrate National Public Works Week" said Matt Brown, President of the British Columbia Chapter of the American Public Works Association. "Residents may not always be aware of the services, personnel, and infrastructure assets that comprise public works, but they are an essential part of our communities. Nanaimo's excellent events were a great way to recognize and celebrate the importance of public works."
City of Nanaimo Public Works department hosted over 300 grade four and five students to the public works yard, leading through sixteen interactive stations. Staff also led tours to Reservoir #1 Energy Recovery and South Fork Water Treatment Plant in celebration of the Power of Public Works in May 2018.
Images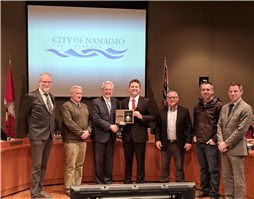 Videos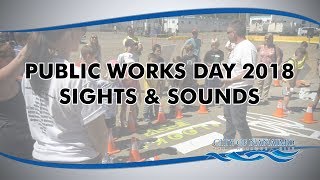 -30-
Contact:
Bill Sims
Director, Engineering & Public Works
City of Nanaimo
250-756-5302