2018 General Local Election Voting Day is October 20!
Vote this Saturday!
NEWS RELEASE - Distributed October 18, 2018 9:15 AM
Summary
Voting Day for the 2018 General Local Election is this Saturday, October 20, 2018.
On General Election Day, October 20, 2018, eligible electors can vote at any of these voting locations, open 8 am to 8 pm:
Bowen Park Auditorium, 500 Bowen Road
Chase River Elementary School, 1503 Cranberry Avenue
City of Nanaimo Service & Resource Centre, 411 Dunsmuir Street
Coal Tyee Elementary School, 2280 Sun Valley Drive
Departure Bay Activity Centre, 1415 Wingrove Street
Georgia Avenue Elementary School, 625 Georgia Avenue
McGirr Elementary School, 6199 McGirr Road
Nanaimo Alliance Church, 1609 Meredith Road
Nanaimo Aquatic Centre, 741 Third Street
Protection Island Fire Hall, 26 Pirates Lane (Open 10:00 am to 6:00 pm)
Randerson Ridge Elementary School, 6021 Nelson Road
Wellington Community Hall, 3922 Corruna Avenue
The preliminary results of the election will be announced after 8:00 pm on Saturday, October 20 and posted on the City's website.
For more information on the election, please visit www.nanaimo.ca/goto/elections
Link to Strategic Plan: N/A
Key Points
General Voting Day is Saturday, October 20, 2018.
Eligible electors can vote at any of the twelve voting locations throughout Nanaimo open from 8 am to 8 pm. Protection Island voting location is open 10 am to 6 pm
Quotes
Quick Facts
2,262 votes were cast in the 2014 General Local Election advance polls.
Videos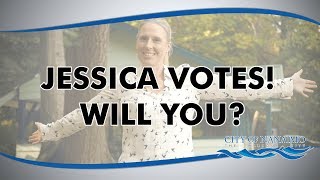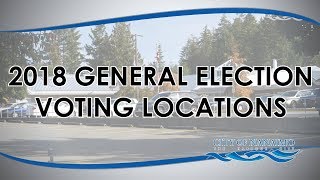 -30-
Contact:
Sheila Gurrie
Chief Election Officer
City of Nanaimo
250 755-4405