Nomination period closes for 2017 by-election
NEWS RELEASE - Distributed June 2, 2017 5:00 PM
Summary
Nominations to run in the July 8 Nanaimo City Council by-election closed at 4:00 pm on Friday, June 2. The following have been declared by the Chief Election Officer as eligible candidates:
Armstrong, Sheryl Dawn Brunie, Brunie Burton, Sacia Cake, Leon Cantelon, Kevin Mercier, Jim Routley, Noah Saunders, Neil Statham, Fred Storrie, Kevin Bruce Taylor Middleton, Alexis Thompson, Al Whiteside, Kelly
For additional information and questions, please email vote@nanaimo.ca.
Link to Strategic Plan: Taking responsibility to be an excellent municipal government.
Key Points
Voting day for the by-election will be held on Saturday, July 8 with advanced polls on Wednesday, June 28 and Wednesday, July 5.
More information, including educational videos on the by-election, can be found on the City's website at www.nanaimo.ca/goto/2017By-Election.
Quotes
Videos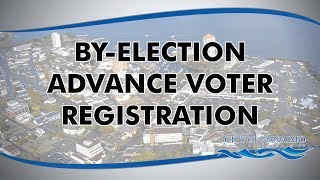 -30-
Contact:
Sheila Gurrie
Cheif Election Officer
City of Nanaimo
250-755-4494