Preparations for Rogers Hometown Hockey underway in Maffeo Sutton Park
NEWS RELEASE - Distributed February 3, 2017 10:45 AM
Summary
Set up for the community events surrounding the Rogers Hometown Hockey Festival on February 25 and 26 have begun in Maffeo Sutton Park. Construction of the outdoor ice rink is underway and work on the floating platform in Swy-A-Lana Lagoon will begin next week. City staff would like to caution all park users to be careful of moving equipment and trucks frequently coming and going during this time.
A number of community events are scheduled during the week leading up to the Rogers Hometown Hockey Festival. Check the City's website for a schedule.
Strategic Link: By providing the necessary resources and space to facilitate the development of recreation, sport and culture, Nanaimo, through this priority, will grow as a community that appeals to investors, tourists, residents and newcomers of all ages seeking a vibrant West Coast lifestyle.
Key Points
Parking in the roundabout will be closed from 5:30 am to 4:00 pm on Monday, February 6 and Wednesday, February 8.
City staff have begun installing Hometown Hockey street banners around Nanaimo.
Community events leading up to the festival start February 18.
Quotes
Images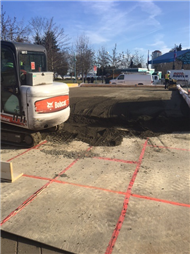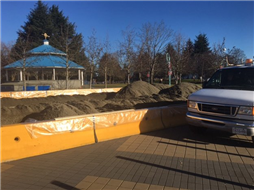 -30-
Contact:
Alan Britton
Manager, Parks Operations
City of Nanaimo
250 755 7505