Council confirms annual policing priorities
NEWS RELEASE - Distributed August 19, 2016 10:30 AM
Summary
Nanaimo City Council has confirmed its annual policing priorities for 2016 through 2017. During an In Camera discussion held August 15, Council supported options proposed by the Nanaimo RCMP Detachment to focus local policing resources on the following areas.
* Crime Prevention, including: mental health issues, prolific offender management, violence in relationships, drug enforcement, liquor control strategy and sex offences.
* Youth, including: youth intervention / diversion, community partnerships for the empowerment of youth and school liaison programs.
* Traffic, including: detection / prevention to reduce impaired driving, vehicle operational safety and waterfront and marine safety.
Strategic Link: Public Safety - this priority supports the collective well-being of our community by protecting the lives of all our residents. Through programs supporting protection, prevention and education, Nanaimo will be a safer and more secure community.
Key Points
In close discussion with the RCMP, Nanaimo City Council conducts an annual review of the City's policing priorities.
Nanaimo's policing proirities for 2016 have been supported by the addition of two full-time general duty officers.
Quotes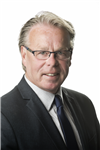 -30-
Contact:
Bill Bestwick
Councillor
City of Nanaimo
250 713 6876
Mark Fisher
Officer In Charge
City of Nanaimo
250-754-2345