Nanaimo Celebrates Drinking Water Week
Join us at the Water Treatment Plant for a tour
NEWS RELEASE - Distributed May 2, 2016 9:00 AM
Summary
Enjoy Nanaimo's clean and refreshing tap water and celebrate Drinking Water Week in BC from May 1 - 7 by taking time to learn more about your water and how you can protect and conserve it.
The City of Nanaimo is proud to participate in this province-wide event organized by BC Water & Waste Association, and will be hosting a public open house and tours of the newly-inaugurated water treatment plant.
Strategic Link: Strategic Priority: Water
Key Points
The public is welcome to attend the open house and participate in a tour on Saturday, May 7 from 10:00 AM to 2:00 PM. Meet the staff who operate the plant and enjoy a tour. Tours will be held every half-hour, depending on attendance.
The water treatment plant is located at 2500 South Forks Rd - approximately 6.5 km from the City boundary along Nanaimo Lakes Rd, which turns into South Forks Rd.
Quotes
Images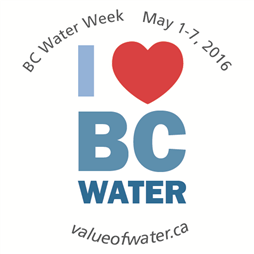 -30-
Contact:
Bill Sims
Manager, Water Resources
City of Nanaimo
250-758-5222