Nanaimo's Dutch-Canadian Friendship Tulip Garden celebrated
NEWS RELEASE - Distributed April 12, 2016 11:45 AM
Summary
Today, Mayor Bill McKay and Councillor Ian Thorpe along with representatives from the Royal Canadian Legion, Canadian Scottish Regiment, the St. John Ambulance Brigade and students from Bayview Elementary celebrated the blooming of Nanaimo's Friendship Tulip Garden at the Dallas Square Cenotaph. The ceremony, officiated by Councillor Ian Thorpe, recounted the history of the enduring friendship between Canada and the Netherlands so that it may live on for future generations.
In the spring of 1946, 100,000 tulips bloomed in Ottawa. Planted the previous fall, the Dutch tulip bulbs were sent to Canadians as a symbol of appreciation for the role Canadian soldiers played in the liberation of the Netherlands and the hospitality Canada provided to the Dutch Royal Family in Ottawa, where Princess Margriet was born, during WWII.
Link to Strategic Plan: Community-Building Partnerships
Key Points
Last fall, the City of Nanaimo was one of more than 400 applicants to receive one of the 140, 70th Anniversary Dutch-Canadian Friendship Tulip Garden distributed by the Canadian Garden Council.
Nanaimo's Dutch-Canadian Friendship Tulip Garden is listed on www.canadasgardenroute.ca along with the other successful applicants.
Now, a gift-in-perpetuity, Canada continues to receive 20,000 tulip bulbs every fall. The blooms are enjoyed by hundreds of thousands of people every spring during the Canadian Tulip Festival.
Quotes
Images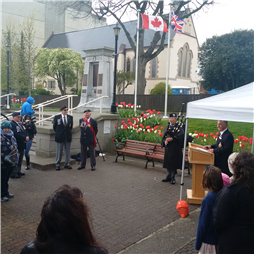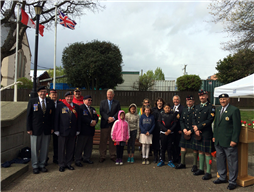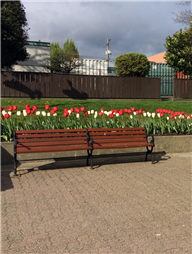 -30-
Contact:
Gail Pasaluko
Horticulture Supervisor
City of Nanaimo
250-755-7540
Ian Thorpe
Councillor
City of Nanaimo
250-713-9135