Nanaimo Aquatic Centre Annual Maintenance on Schedule
NEWS RELEASE - Distributed September 24, 2018 8:15 AM
Summary
The Nanaimo Aquatic Centre (NAC) will re-open October 1st after its annual maintenance is complete.
This year, work includes an energy savings project replacing forty eight underwater halogen lights, reducing the energy consumption by 80% per light. Workers are also tending to annual repairs such as replacing broken tiles, re-grouting, overhead lighting repairs, painting, lobby floor resurfacing and thorough cleaning. Other projects this year include Phase I of a multi-phase roofing project and general maintenance of the heat exchangers, circulating pumps, filters, movable floor, play structures, UV and chlorine systems.
Beban Pool has offered extended hours for swimming and weight room and the Nanaimo Aquatic Centre weight room is open. Please be sure to visit the recreation.nanaimo.ca for the drop-in schedule or view the attached document.
Strategic Link: Community Wellness; Recreation, Culture, Sports, and Tourism
Key Points
The Beban Park pool and weight room have extended operating hours during the NAC shutdown. See the attached PDF for the interim schedule.
September 17-30 the Nanaimo Aquatic Weight Room and washroom is open from 8:30 am - 7 pm, Monday through Sunday.
Quotes
Images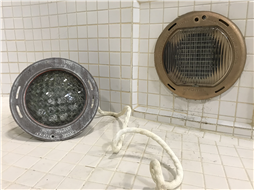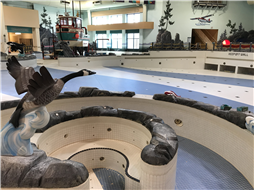 Attachments
Links
-30-
Contact:
Damon Johnston
Assistant Manager of Aquatics
City of Nanaimo
250-755-7593