Process underway to fill interim CAO position
NEWS RELEASE - Distributed May 15, 2018 2:30 PM
Summary
Nanaimo's City Council has established a shortlist of applicants to be interviewed for filling the organization's lead administrative role of Chief Administrative Officer on an interim basis.
The next step in the process will involve interviews with the shortlisted candidates. The City's Human Resources department will be arranging for interviews involving all members of Council. It is expected the position will be filled in June.
Link to Strategic Plan: N/A
Key Points
The interim job attracted over three dozen high calibre candidates.
Council took a preliminary shortlist of ten applicants and collectively reduced it to five for an initial round of interviews.
Quotes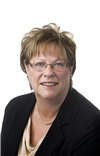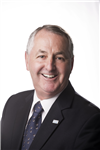 -30-
Contact:
Bill McKay
Mayor
City of Nanaimo
250-755-4400
John Van Horne
Director of Human Resources
City of Nanaimo
250-755-4427