Residents encouraged to take part and provide feedback on proposed events centre
First of three public meetings start tomorrow - November 24
NEWS RELEASE - Distributed November 23, 2016 2:30 PM
Summary
The City of Nanaimo is wanting residents to visit its website to learn more about a proposed events centre project that could be built on one of two possible downtown locations - the Howard Johnson site located at Comox Road and Terminal Avenue and the 1 Port Drive site located on the south downtown waterfront. Having reviewed the available reports and presentation, residents can share their feedback via a range of options including one of three public engagement sessions starting November 24 from 6:00 pm to 8:00 pm in the Beban Park Social Centre.
Can't attend the meeting the November 24? Those still wanting to participate can do so on December 1 and December 8, same place, same time. As well, the City's website hosts additional feedback resources including a short survey and a feedback email. And finally, starting next week, a phone survey targeting 500 random homes is set to start.
Need more information? Residents can watch for a flyer in their home mailbox directing them to online resources and upcoming information events.
Link to Strategic Plan: Exploring the feasibility of a Sports and Entertainment Centre is one of Council's capital project priorities.
Key Points
Join the City this week at the Beban Park Social Centre from 6:00 pm to 8:00 pm. Your comments and feedback will help Council make an informed decision on this proposed project.
The City has created a variety of ways for the community to provide input on a proposed event centre. To learn more, visit the City's website www.nanaimo.ca or attend one of the schedule events November 24, December 1 and December 8 in the Beban Park Social Centre.
At this time, no decisions have been made for the proposed Events Centre; the current focus is to collect information and receive feedback from the public.
Quotes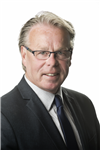 Quick Facts
The first of two event centre studies was presented to Council on November 15. A second more detailed study is currently underway and will be presented to Council on December 19.
Videos
-30-
Contact:
Philip Cooper
Communication and Engagement Director
City of Nanaimo
250-755-4532